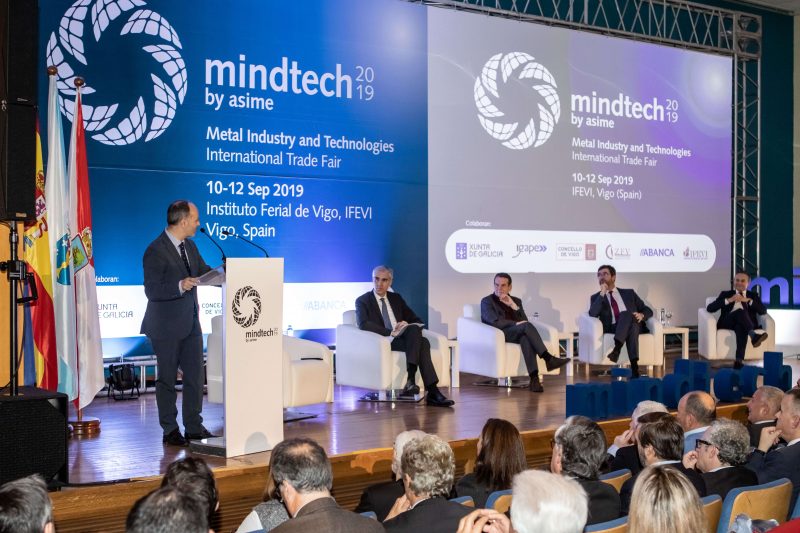 ASIME presents Mindtech, the 1st Galician Metal Industry Fair.
ASIME, the Galician Industrialists Association, hosted last Friday the presentation of the 1st Galician Metal Fair, which will take place in Vigo next September.

Covered by the Regional Minister of Economy and Industry, Mr. Francisco Conde, the Mayor of Vigo, Mr. Abel Caballero, and the Delegate of the Consortium of the Free Trade Zone of Vigo, Mr. David Regades; the General Secretary of ASIME, Mr. Enrique Mallón, presented what will be the First Edition of Mindtech, denomination of the 1st Metallurgical Industry Fair that will take place in Galicia.
Thus, the IFEVI Fairground, will host the next days 10, 11 and 12 of September the biggest event of the industrial sector of the Galician community. In the words of Enrique Mallón, this fair "was born out of the interest of the companies that have been proposing this initiative for years, and which is conducive to taking an international leap".
The trade fair will cover companies and projects of machinery, 4.0 technologies, engineering, tools, electronics and electricity, logistics and transport, aerospace and aeronautics …, being the areas of greater weight, safely, automotive and metalworking.