CES Las Vegas, the great technological showcase of the world.
CES (Consumer Technology Show) is the largest event in the world in terms of technology. From January 8 to 11 in Las Vegas, it has the most innovative in the sector.
Present the latest in artificial intelligence, 5G, entertainment, sports, autonomous and connected automotive, sustainability and industry, home automation, smart cities …, is the main objective of this great global event.
From startups to eSports or drones, more than 3,900 companies present their products while the public can access interesting conferences, colloquiums and talks about the new challenges in the technological and digital age. Gadgets as curious as smart toothbrushes, which tell you where to brush better, roll-up televisions made of microleds, autonomous electric vehicles for children and the elderly … are examples of all this innovative maelstrom.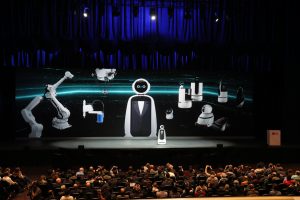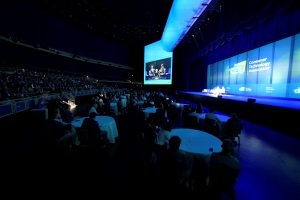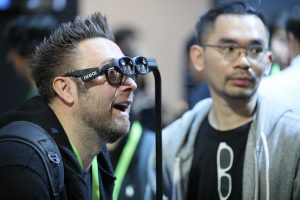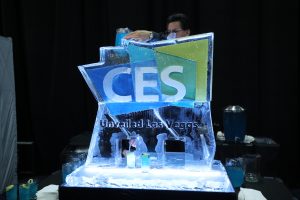 The categories of the awards for innovation granted by CES2019 are:
3D Printing
Any 3D printing device, accessory, software, platform, or any electronic device that facilitates the use of additive manufacturing technologies.
Accessibility
Products and services with innovative features that enable ease of use by disabled persons to improve accessibility for seniors and persons with disabilities, regardless of cognitive, mobile, hearing, or visual abilities.
Computer Accessories
Products designed to enable, enhance, connect, power and/or maintain desktop or portable computer systems.
Computer Hardware and Components
All desktop and notebook computer systems and internal components, including tablets, E-Readers and mobile computing devices.
Computer Peripherals
Products designed to connect to and extend the functionality of desktop or portable computer systems.
Cybersecurity and Personal Privacy
Products that serve to protect, enhance, manage, or analyze digital security.
Digital Imaging/Photography
Products designed to enhance the visual experience and/or allow the user to capture, store and edit still images or video.
Embedded Technologies
Silicon chips and integrated components designed to provide functionality to finished products or subassemblies.
Fitness, Sports and Biotech
Products designed to test, monitor, or analyze the health, wellbeing, fitness and/or medical condition of an individual or provide therapeutic benefit. Products must have significant electronic functionality as a central part of the items operation.
Gaming
Products (hardware) designed to allow one or more users to interact with electronic games.
Headphones
Devices that allow users to listen to audio content, such as music, radio, video, TV, gaming and/or telephone conversations. The devices may incorporate microphones for user voice response or input, and do not have to be designed for use with any specific type of device.
High Performance Home Audio/Video
Separate audio components and speakers that provide for optimal performance and sound reproduction. Items are typically produced in limited quantities and are often handcrafted.
Home Appliances
Products that have a primary function of being used in the home, including major and portable appliances. Products technology may provide home heating and cooling, comfort, aesthetics, convenience, food storage and preparation, and/or cleaning. Products should have significant electronic functionality as a central part of the items operation.
Home Audio/Video Components and Accessories
Systems and/or speakers designed to provide playback, storage and/or distribution of audio and video signals and content in the home, as well as products designed to enable, enhance, connect, and/or maintain home audio/video systems and components.
In-Vehicle Audio/Video
Products and components designed to be part of an in-vehicle audio and video system.
Portable Media Players and Accessories
Well as the accessories for enabling, enhancing, connecting, carrying, and/or maintaining them.
Robotics and Drones
Consumer drones, consumer UAVs and other unmanned systems that are able to fly, move, or otherwise be operated from a remote location. May include secondary features such as photo/video recording, movement of materials, mapping, way-finding, search/rescue, or other capabilities.
Smart Cities
With 70 percent of the world's population forecast to live in cities by 2050, the need for sustainable, livable world cities is essential for a prosperous future. The smart city/community concept promotes a specific vision of modern urban development and acknowledges the growing importance of information technology in economic competitiveness.
Smart Energy
Devices designed to facilitate the powering and/or charging of consumer electronic products.
Smart Home
Products and accessories that provide a home's inhabitants with sophisticated monitoring and control over the building's functions, and/or enable users to maintain a wired or wireless data network. May also include products and software that provide for remote or conditional access.
Software and Mobile Apps
Programs or operating systems meant to be used on a computer system or mobile device, whether being distributed for free or at a cost.
Sustainability and Eco-Design
Innovative features incorporated into products that make them safe for the environment, e.g., efficient and clean energy use; manufacturing processes that reduce use of harmful environment substances (e.g., lead, mercury); durability/end of-life (reuse, refurbish, remanufacture, recycle); resource conservation.
Tech for a Better World
Products that share a common goal or ability to impact the world in a positive way, whether domestically, or on a faraway corner of the globe. Products may be of any type or category, as long as they share the theme of positive societal and/or global impact.
Vehicle Intelligence and Self-Driving Technology
Automotive products and services that integrate technology into the driving experience, whether by enhancing safety, providing navigational aid, improving the passenger experience, or providing/enabling driverless functionality.
Video Displays
Devices whose primary purpose is the display of video content, excluding items marketed and sold primarily as computer monitors.
Virtual and Augmented Reality
Products (hardware) designed to allow one or more users to interact with electronic games and/or provide or facilitate a virtual or augmented reality experience.
Wearable Technologies
Electronic devices typically worn by the user that utilize sensors for navigation, information-gathering and transmission, or other sensory enhancements.
Wireless Devices, Accessories and Services
Smartphones and other items marketed primarily for the ability to provide wireless calling capability. The products in this category, in addition to having voice calling features, may also incorporate wireless data and custom app support, built-in cameras and many other features.