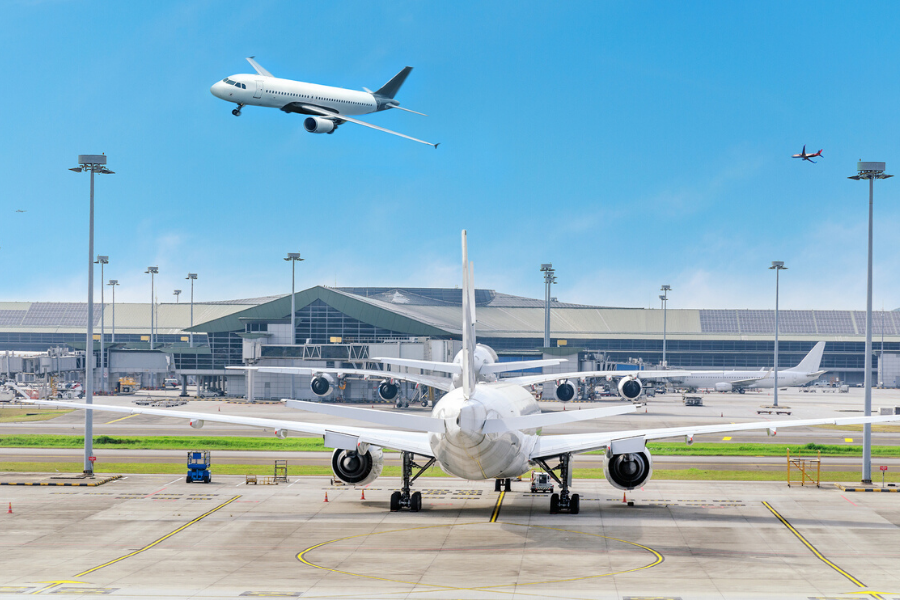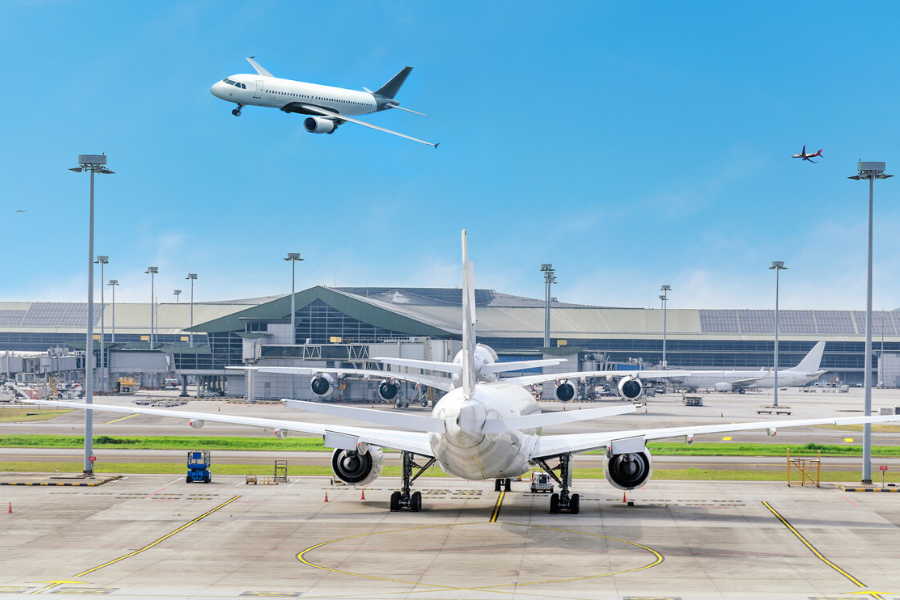 Growth and new challenges of the aeronautical sector
The aeronautical sector has always been a reference and progress sector in Spain and in recent years has enjoyed a good period of growth. It is an industry that bills about 9,000 million euros and offers jobs to 43,000 people with high qualification and generates 63,000 indirect jobs.
Importance of the aviation industry
Its high economic and social impact is due to:
The aeronautical sector manufactures high value-added products and employs very innovative technology.
The level of competitiveness is very high, which requires them to maintain very demanding levels of competitiveness.
Market demands oblige them to make strong investments in R & D & I to keep up to date with new technologies and maintain their market share.
The manufacturing processes are very complex, so the aviation industry demands skilled and specialized workers.
Due to the large investment required to develop these types of projects, the economic impact in the area of influence is prolonged over time and guarantees a long-term labor demand.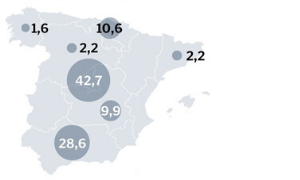 Employment Percentage
(Source: La Voz de Galicia)
Current situation of the aeronautical sector in Spain and Galicia
In Spain, the creation of the European Airbus Consortium was the engine that the industry needed to experience constant growth over the years. For the next 20 years, its exponential growth estimates growth forecasts of 5%, which will not only affect the manufacture of aircraft, but also the entire sector context (airports, pilots, flight attendants, service companies …) . This growth has to do mainly with the diversification of auxiliary companies in the automotive, naval and machinery sectors.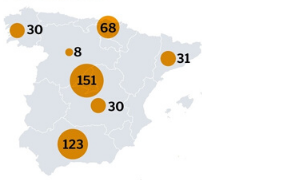 Number of Companies
(Source: La Voz de Galicia)
In Galicia, aeronautics begins to gain relevance since the diversification of the activity of auxiliary companies took place. This fact has boosted the growth of the industry, reducing dependence on the automobile sector. In addition, the continuous development of this sector has led to the creation of the Galician Aeronautical Consortium (CAG) formed by companies and organizations whose objective is to promote and develop such activity in Galicia, promoting a higher level of competitiveness.
Current challenges of the aeronautical sector
The growing internationalization puts the supply chain under significant stress.
The emergence of new competitors from China and Russia.
The level of investment is increasing and often unaffordable.
Restrictions and new environmental regulations are increasing, so that technology must be efficient while respecting the environment.