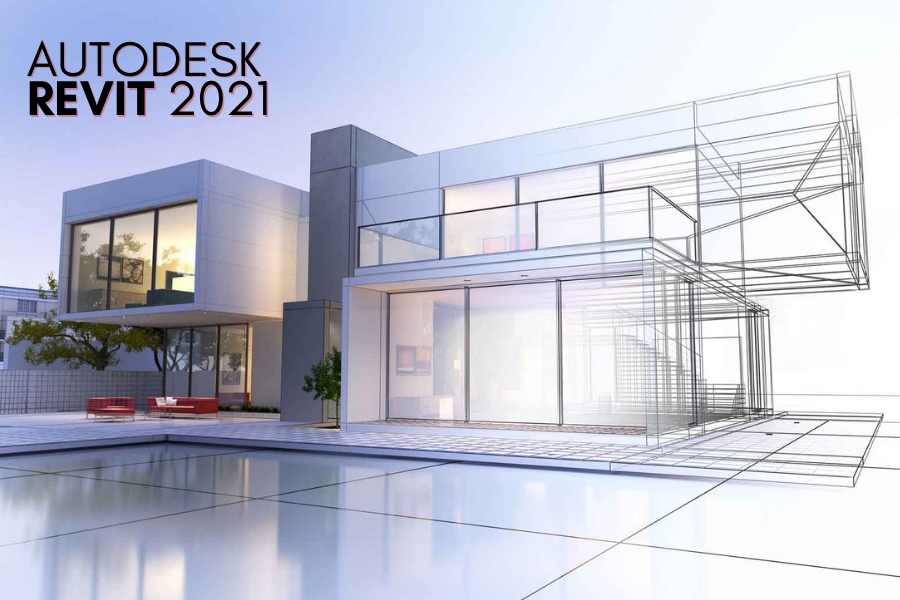 All the news and improvements of Autodesk Revit 2021
In April this year, the design software company, Autodesk, introduced the new version of Revit 2021. The program includes new and improved functions that will help professionals generate more detailed and realistic building designs.
Before entering fully indicating its latest improvements, we should remember what this software that was launched on the market for the first time 20 years ago consists of.
What is Revit?
REVIT is a software that generates and manages data from a building during its life cycle, reducing the loss of resources during the design and construction process.
Launched in 2000 and currently developed by the Autodesk company, this software allows the user to design spaces on a computer and includes tools for professional use in architectural design, structural engineering and construction.
Its main advantage is that it allows the final design of a building to be viewed in 3D before it is built, saving on construction costs.
It has two types of licenses: commercial and educational. The first is an unlimited license to use the program, so the user has access to all the services offered. The educational license is exclusive for students and academics and is valid for a maximum of 6 years (3 years with possibility of others 3).
What's new in Revit 2021
Autodesk Revit 2021 includes all the enhancements from the 2020.1 and 2020.2 Interim Updates. Next, we detail the main novelties of Revit 2021 grouped by categories.
Platform
Linking PDF and images
Model hosting in European clouds
Improved navigation of the BIM 360 project in Revit Home
Revit Custom Workspace
Colorize the rows of the tables to suit the user
New Infrastructure discipline, which incorporates 26 model categories and 20 annotation categories
Dynamo 2.5 installed
New Dynamo nodes
Enable view filters on the view
Label rotation with component enhancements
Control cutting of empty shapes with an instance parameter
Consistent linear style nomenclature
Architecture
New Generative / Parametric Design
Realistic real-time views
Inclined walls and the possibility for families staying in them to adapt to the inclination
Improved link with Autodesk Inventor
Light and shadow enhancements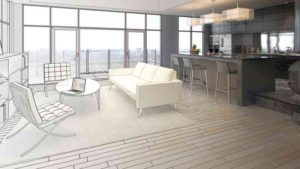 Revit program example
Source: Autodesk
Structure
Create new standard 3D steel bar shapes
Couplers for the Arc Rebar
Finish treatments without couplers for the Rebar
Viewing Solid Tissue Sheets in 3D
Override hook lengths per instance
Integrated automation of precast
Steel connection automation nodes built into Dynamo for Revit
Exploring the results of the integrated structural analysis
Steel object editing improvements
Create stiffeners in the beams and columns
Insert steel elements in vertical views
Dimensions that fit steel plates
Facilities
Appointment of the electrical circuit
Single-phase L-N panel boards
Switch board circuit quantification
Switch Circuit Phase Selection
Panel list nodes under the project browser sheets
Improvements in the MEP work distribution
P&ID Modeler in BIM 360 Docs
New Pipe Flow Units (and Frame of Units)
MEP Manufacturing Extension Integration
Analysis of MEP systems
Differences between Revit 2020 vs Revit 2021
1- With Revit 2021, you can now lock the main heading and column headings in order to keep them visible when scrolling.
2- It allows to establish alternate rows in contrasting colors in order to make it easier to read and to allow the use of all kinds of schedules.
3- The Path of Travel tool («Route analysis»), introduced for the first time in Revit 2020, contains a series of improvements compared to the first version we saw in Revit 2020.
4- While Revit 2020 introduced the ability to import PDF files into projects, Revit 2021 extends that basic functionality with the ability to link them. Similarly, the possibility of linking images has been introduced.
5- Also, the applied view filters can now be enabled and disabled in the Visibility and Graphics dialog. This means that you can turn on and off the effects of the view filters instead of performing the "Add and remove" function.
In conclusion, in Revit 2021 you will find a generative design tool focused on creating design alternatives in the middle of the workflow. This way, you can specify your design goals, constraints, and automatically generate quick iterations for review.
Keyplan works all your projects in Revit
Our professional team is accredited and qualified to design and create concepts from the beginning in this powerful software, minimizing the possibility of errors in the construction phases.